New issue of the internal magazine Abydos Info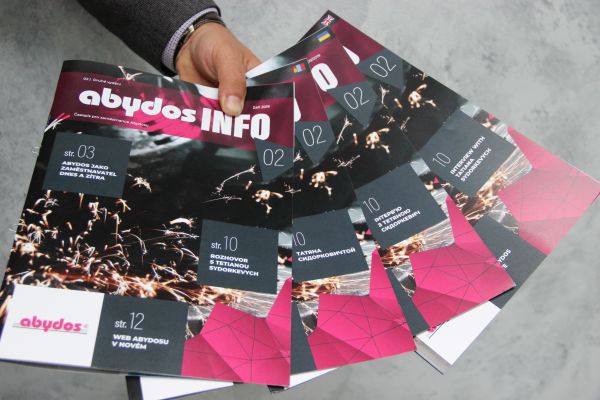 The second edition of our internal magazine for Abydosguys called Abydos Info is out now. It provides an overview of what is currently happening in the company, what changes have taken place in recent months and what's in the pipeline.
. The magazine also introduces the personnel marketing campaign now getting underway, and has a revealing interview with our colleague Tetiana, a shift assistant from Ukraine.
Abydos Info is for all our employees, domestic and foreign, so we've prepared it in four different languages. You can a copy at Abydos at the Info Point. Happy reading!