Abydos at the first Neckyada in Hazlov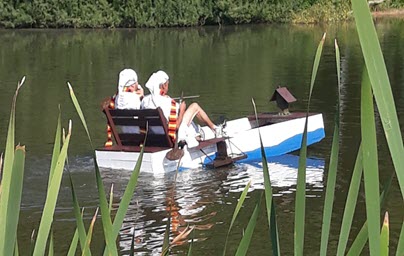 You need to say a proper goodbye to the summer holidays, so we were pleased to support the program arranged for the last day in August by the municipality of Hazlov, Council of Parents and Hazlov's firefighters, who on August 31 held the first-ever Hazlov Neckyada.
Aim of the Neckyada is to sail on makeshift vessel over the water – in the case of Hazlov, over the old swimming pool. The floating craft were imaginative and original, and fun was in plentiful supply.
The day ended with an event for children entitled "A Scary Farewell to the Holidays".